5 Best Pre Workout Supplements for Weight Loss 2022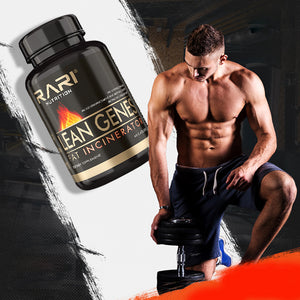 Well, your workout aim is to burn the fat faster as soon as possible, right? Well, there is no doubt that you are giving your best for this, but how about taking a little help to faster the process? There is the Best Fat burning Powder Supplements that can help you in that. But buying a good one can be a challenging task as the options are more. Well, don't worry at all as we have mentioned some best pre-workout supplements that you can use to enjoy a faster weight loss process.
Infinity Pre-Workout Supplement
This pre-workout supplement from Rari Nutrition has a perfect dose of caffeine that will effectively power you up to perform some hardest workouts. It has been proved that a sufficient dose of this supplement can enhance endurance as well as performance in the users.
The supplement is created for an immediate impact. Well, this supplement is available in different flavors like blue raspberry, sour gummy worm, and strawberry lemonade. This is one of the Natural Pre Workout Supplements Powder. The product doesn't develop any side effects in your body.
Preseries Lean
This is another fat burning supplement that has 21 active ingredients, like beta-alanine, BCAA, betaine, citrulline malate, and more. People who are looking for a perfect weight loss can get the fat burning complex with these products. You can also go for its caffeine-free version. Per serving, it offers around 6000 mg of citrulline.
C4 Ripped
This pre-workout supplement is available in six different flavors, such as Ice Blue Razz, Tropical Punch, and more. This supplement can reduce fat faster instead of muscles. This powerful fat-cutting supplement has some useful ingredients such as Coleus extract, Capsimax, L-Carnitine, and Green Coffee Bean Extract. This supplement doesn't have creatine monohydrate. If you are looking for a supplement for cutting instead of growing, then this can be an ideal option for you.
XWERKS Ignite
As per the information mentioned on the official site, this is very effective in enhancing the body's energy level and increasing focus power during the workout. The best thing about this supplement is it doesn't include any jitters. Besides, it can also help you in recovering your muscles after your workout. Speaking about its ingredients, it has DMAE, L-tyrosine, caffeine, RhodiolaRosea, carnosine beta-alanine, and more. Go on and give this supplement a try.
Legion Athletics Plus
This pre-workout supplement is quite popular forits natural ingredients. Besides, the official site says this unique formula can help you in increasing your focus power and enhancingyour mood. The pre-workout supplement comes in just one flavor. But this works quite differently from other products, as it has two unique formulas, i.e., Non-caffeinated and Caffeinated. Use it properly to witness the results faster.
When it comes to buying the BCAA Supplements Powder, you can always choose from the above-listed products. These products are complexly safe to use and don't have any side effects. However, to witness the desired results faster, you should consume it regularly, following the required dosage instruction.