Discover a Natural Way to Decrease Cravings and Stimulate Your Metabolism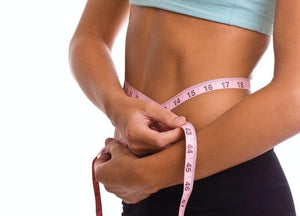 Do you want to burn calories and get in shape? Have a sluggish metabolism, or have trouble concentrating at work? Maybe you have tried every diet out there, and nothing seems to work for you. If so, then RARI's new plant-based supplement may be the perfect choice for you!
RARI's Lean Genes Fat Incinerator is a natural solution expertly formulated to stimulate your metabolism while promoting enhanced mood balance and focus. This all-natural solution contains a powerful blend of herbal superfoods, including green tea, raspberry ketones, and garcinia Cambogia--all of which have been clinically tested for their ability to support weight management and mental clarity. With just two capsules each day, this product can help give you the extra boost of energy that will get your body on the right track to achieving your desired health and fitness goals.
Made With Your Health Goals in Mind
Unlike other weight management supplements on the market, RARI's Lean Genes Fat  Incinerator was created with proven and natural ingredients backed by science and research.
Its synergistic blend of healthy superfoods is designed to give you maximum results when combined with a diet and regular exercise, effectively supporting your fitness goals by helping to:
Burn more calories
Stimulate metabolism
Enhance mood
Promote mental clarity
Increase energy levels
Natural Ingredients Backed by Science
RARI's Lean Genes Fat Incinerator is completely natural and 100% plant-based. It's gluten-free, vegan-friendly, and GMP-certified. The herbal superfoods used in this formula have not only been used in traditional medicine for centuries but are also supported by modern science.
Green Tea Leaf Extract
Green tea extract is regarded as one of the most complete superfoods found in nature.  That's because it's loaded with nutrients and antioxidants like EGCG and caffeine, which help your body speed up its metabolism and burn more calories. Studies also show that green tea is an effective diuretic that helps the body lose water weight.
Raspberry Ketones
Raspberry ketones are the chemical compounds found in red raspberries that give them their powerful aroma and flavor as well as their therapeutic properties. Raspberry ketones help the body burn fat more swiftly by increasing the rate at which cells break down fat. These ketones are also believed to boost adiponectin levels, a hormone that helps regulate metabolism.
Garcinia Cambogia
Garcinia cambogia is a citrus fruit native to Southeast Asia, and it's one of the best-known plant-based solutions for healthy weight management. Garcinia cambogia extracts contain a compound known as hydroxycitric acid (HCA), which is known to suppress the appetite, effectively reducing cravings and overall caloric intake.
Get the Results You Want Today
So, what are you waiting for?
If you are tired of wasting your time and money on diet pills or miracle products that don't work, then it's time to try a product you can actually trust. RARI's Lean Genes Fat Incinerator is made with all-natural ingredients backed by science and research to help you burn more calories, accelerate your metabolism, and enhance your mood.
The best part is that Lean Genes is 100% natural and entirely safe as it only contains plant-based ingredients like green tea extract, garcinia cambogia, and raspberry ketones. No preservatives, artificial stimulants, sugars, or other unwanted additives. Ever.
If you are interested in understanding more about how this supplement works or want to order yours today, Click here
!